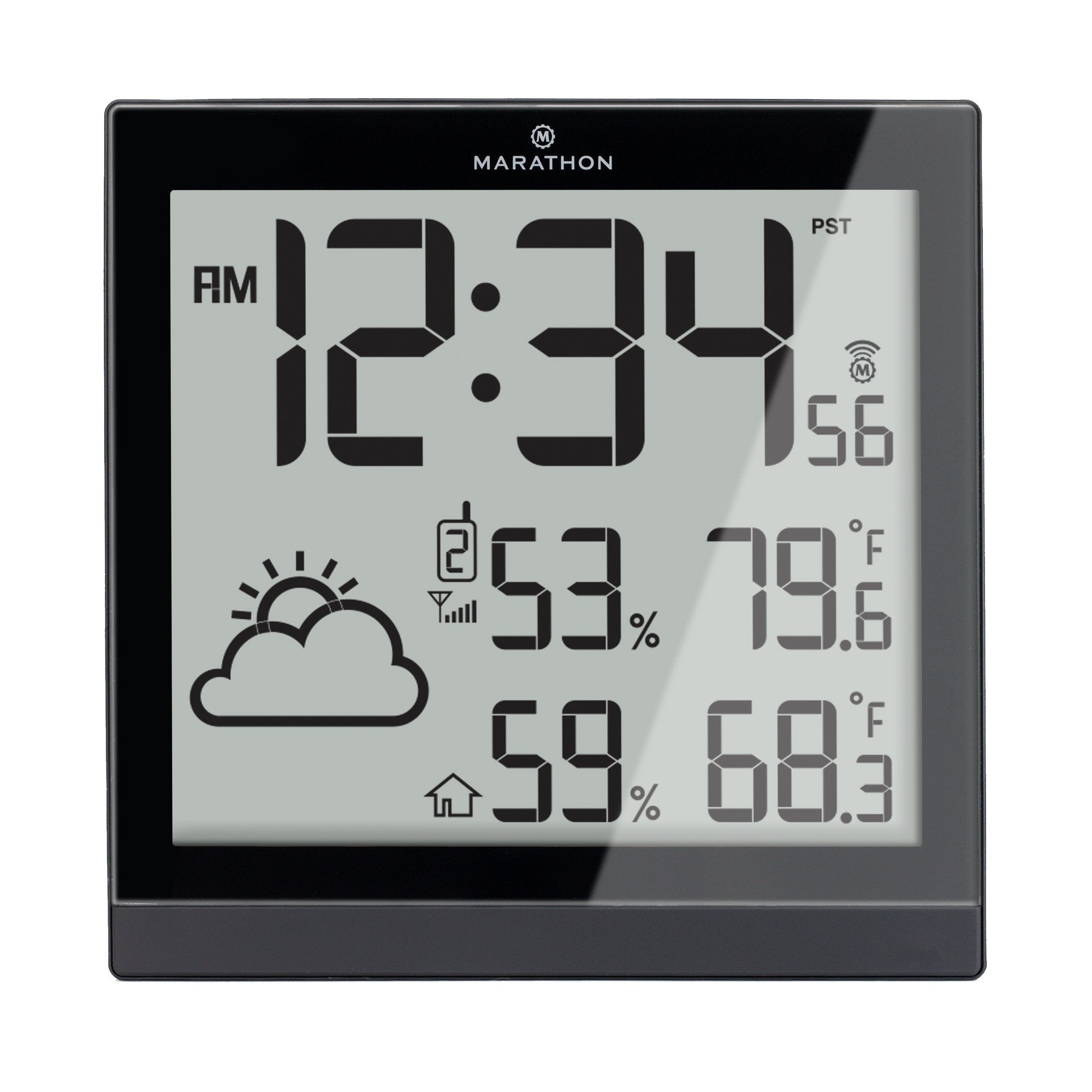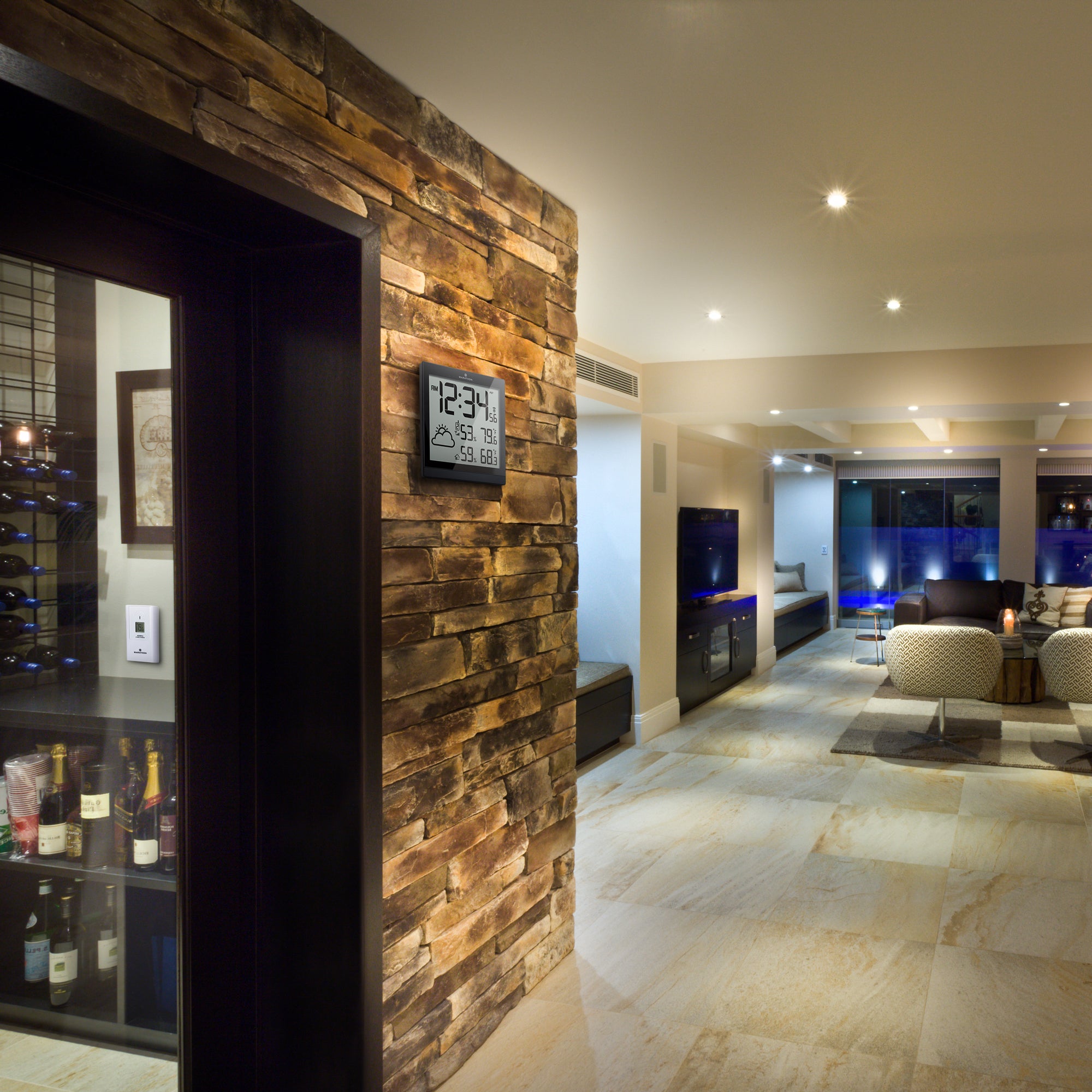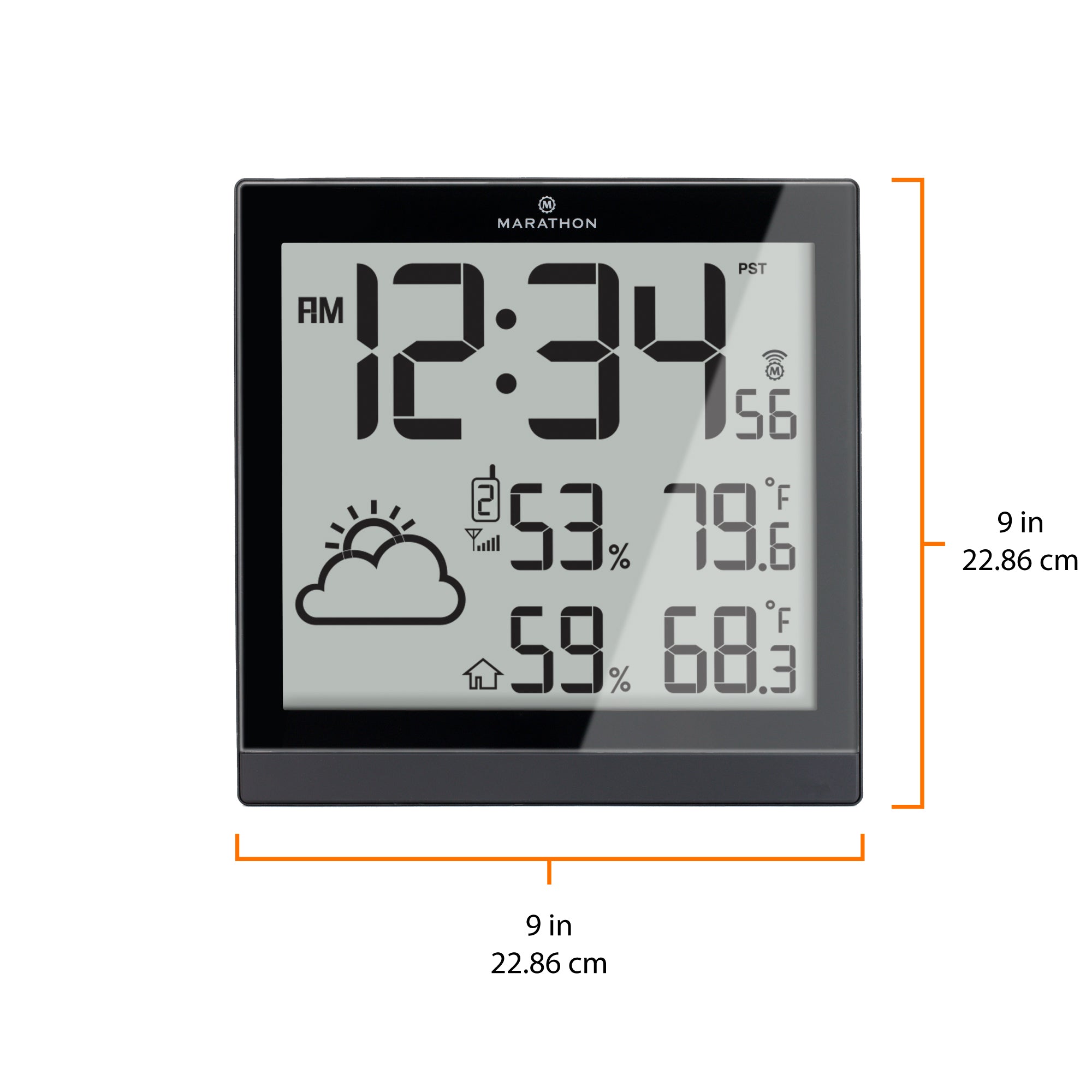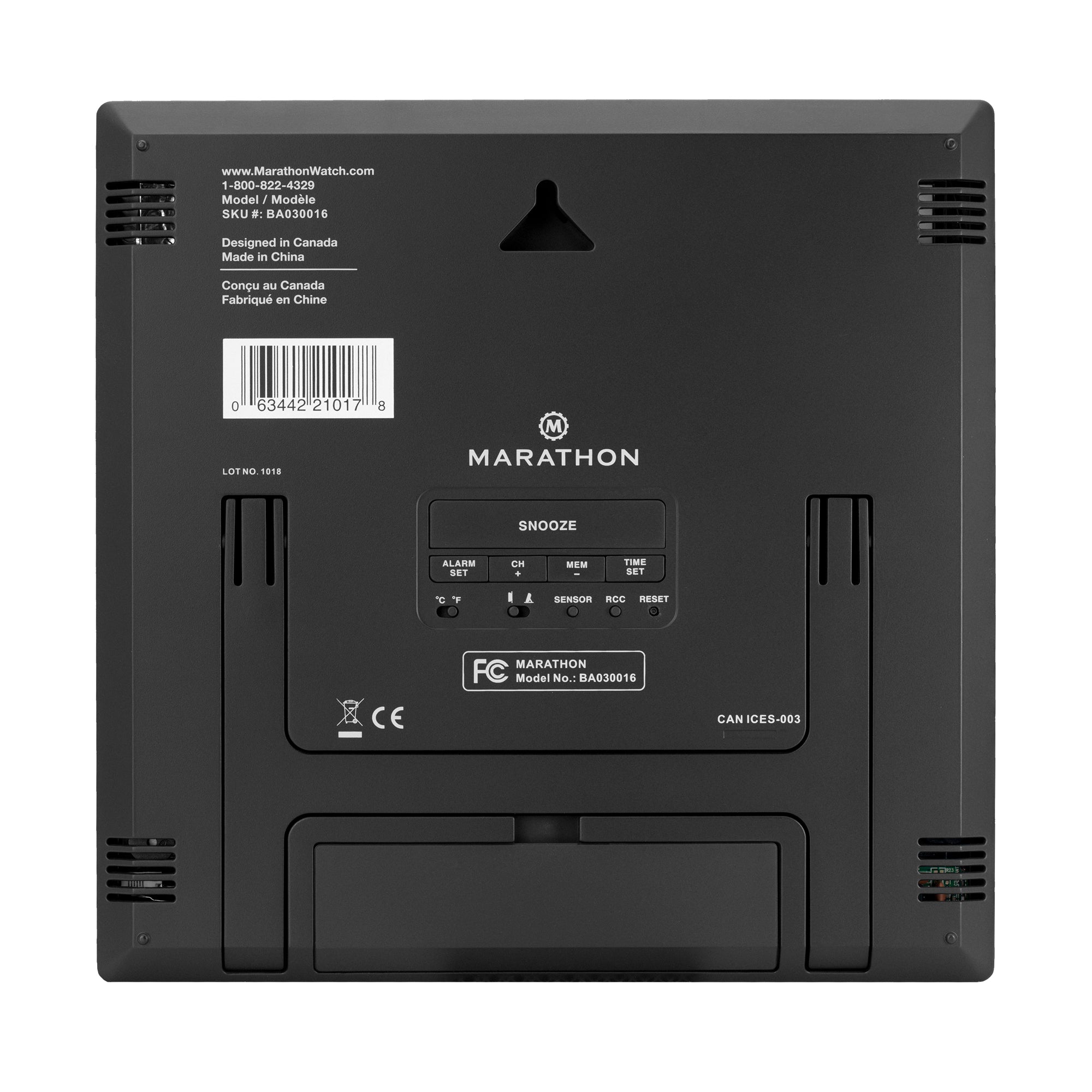 Wireless Weather Station with 3 Remote Sensors
Price includes taxes and fees.
---
Description

Additional Info
Marathon's Multi-Zone Weather Station with Atomic Time is the ideal choice for monitoring weather, temperature, and humidity conditions in and around your home. The 3 wireless remote sensors accurately monitor temperature and humidity in four locations both inside and outside, while the atomic feature provides effortless self-setting, self-adjusting time, and local weather forecast. 
3 REMOTE SENSORS
Each weather-resistant sensor is equipped with a digital thermometer used to measure temperature and a hygrometer used to measure humidity.

SELF SETTING/SELF ADJUSTING
Using radio frequencies broadcast from Frankfurt's tower. (Atomic feature only functions within the European Region).

LOCAL WEATHER FORECAST
Full LCD display with weather icons that reflect an accurate forecast of your local vicinity.

MULTIPLE DISPLAY MODES
12 or 24-hour display formats with temperature display in Celsius or Fahrenheit.

TEMP/HUMIDITY HISTORY
Records the past 24 hours max and min of temperature and humidity

8 LANGUAGES
German, French, Spanish, Italian, Dutch, Danish, Russian, and English
---
Wireless Weather Station with 3 Remote Sensors