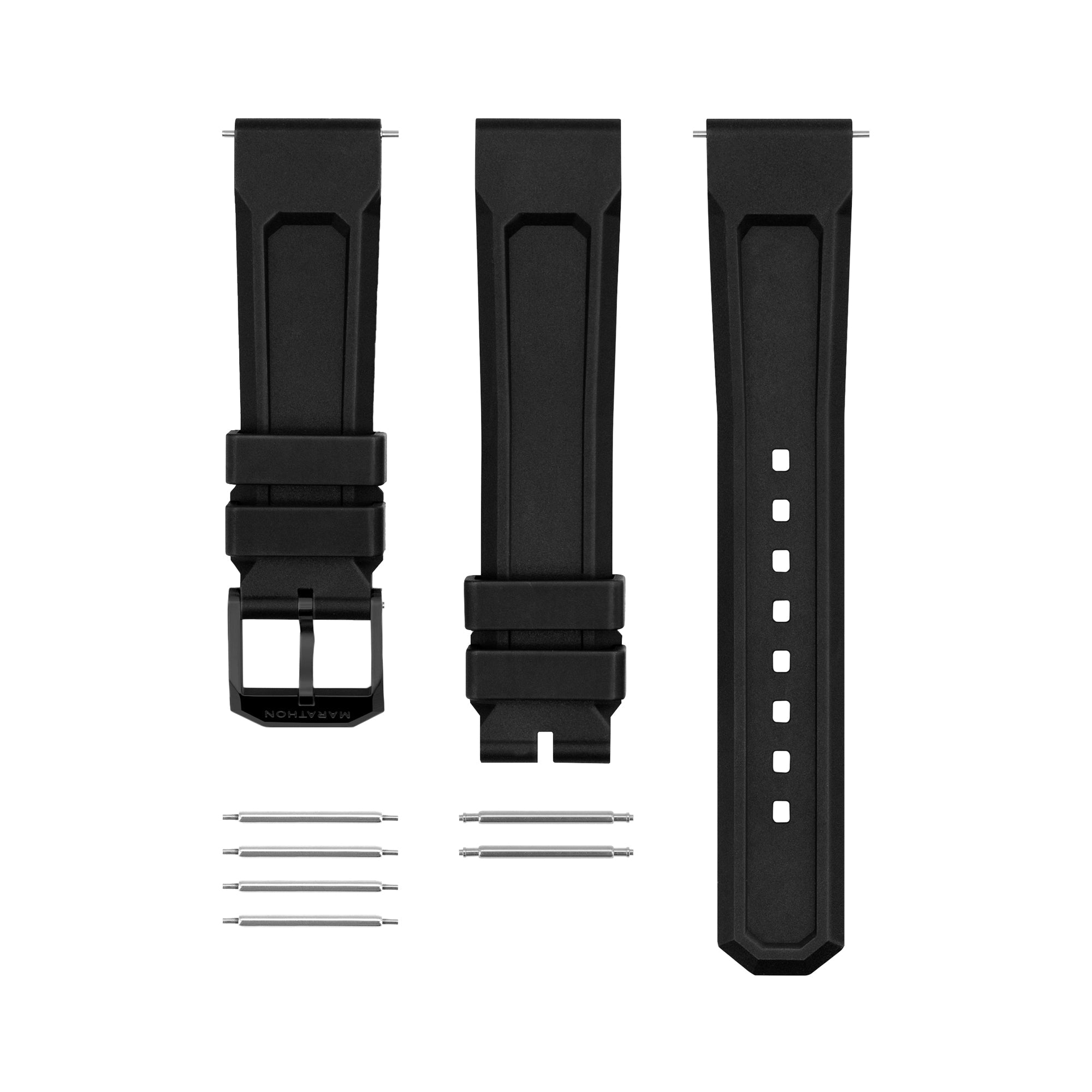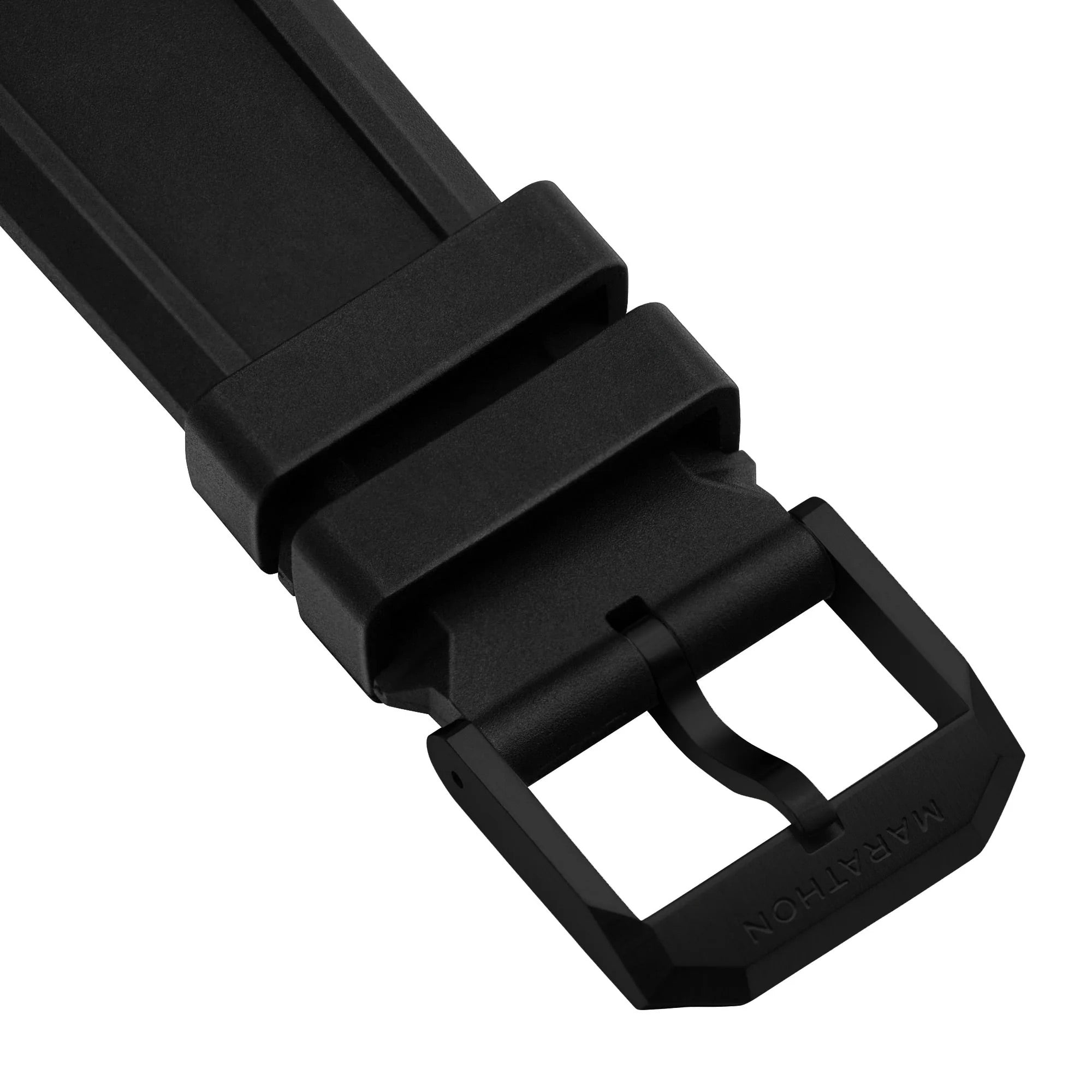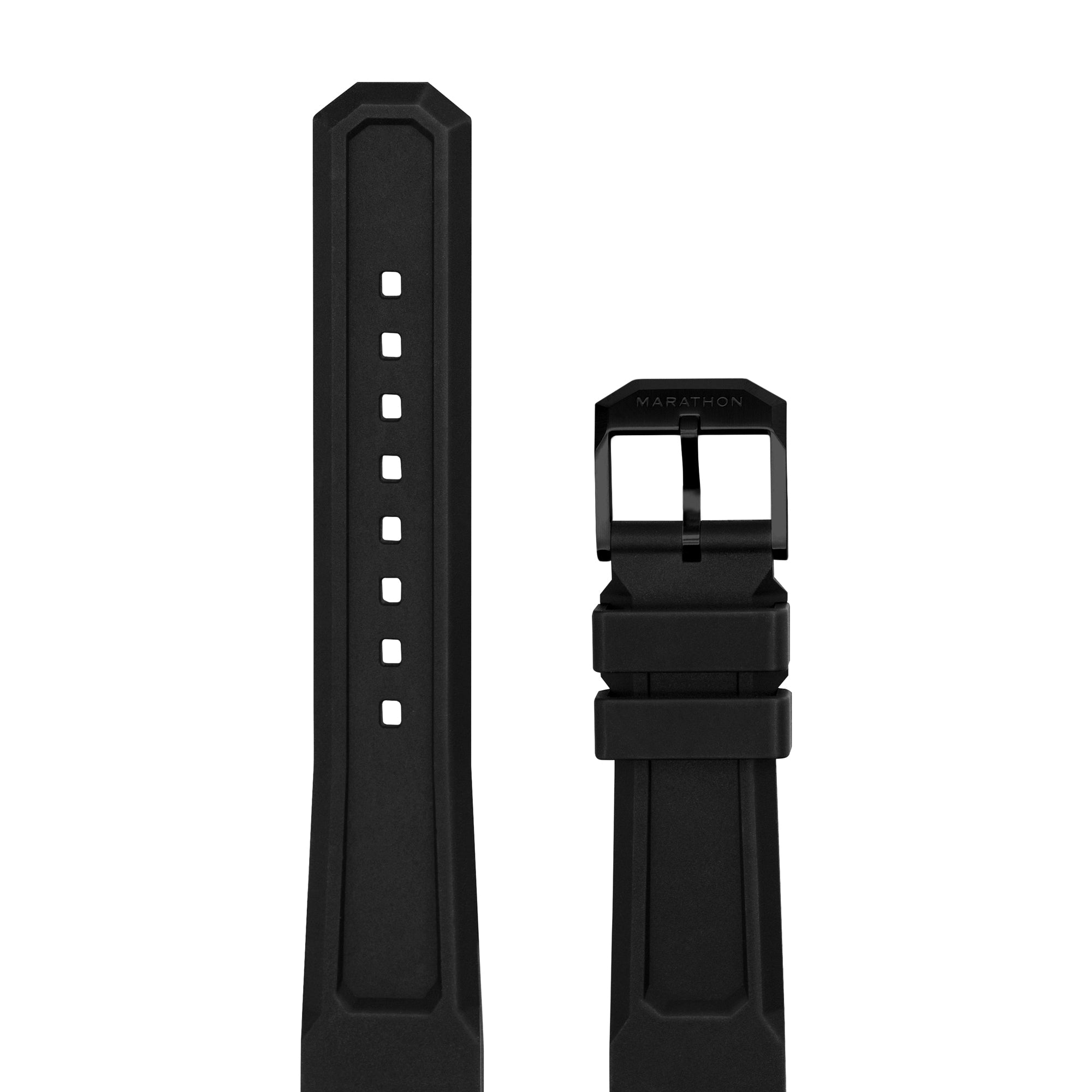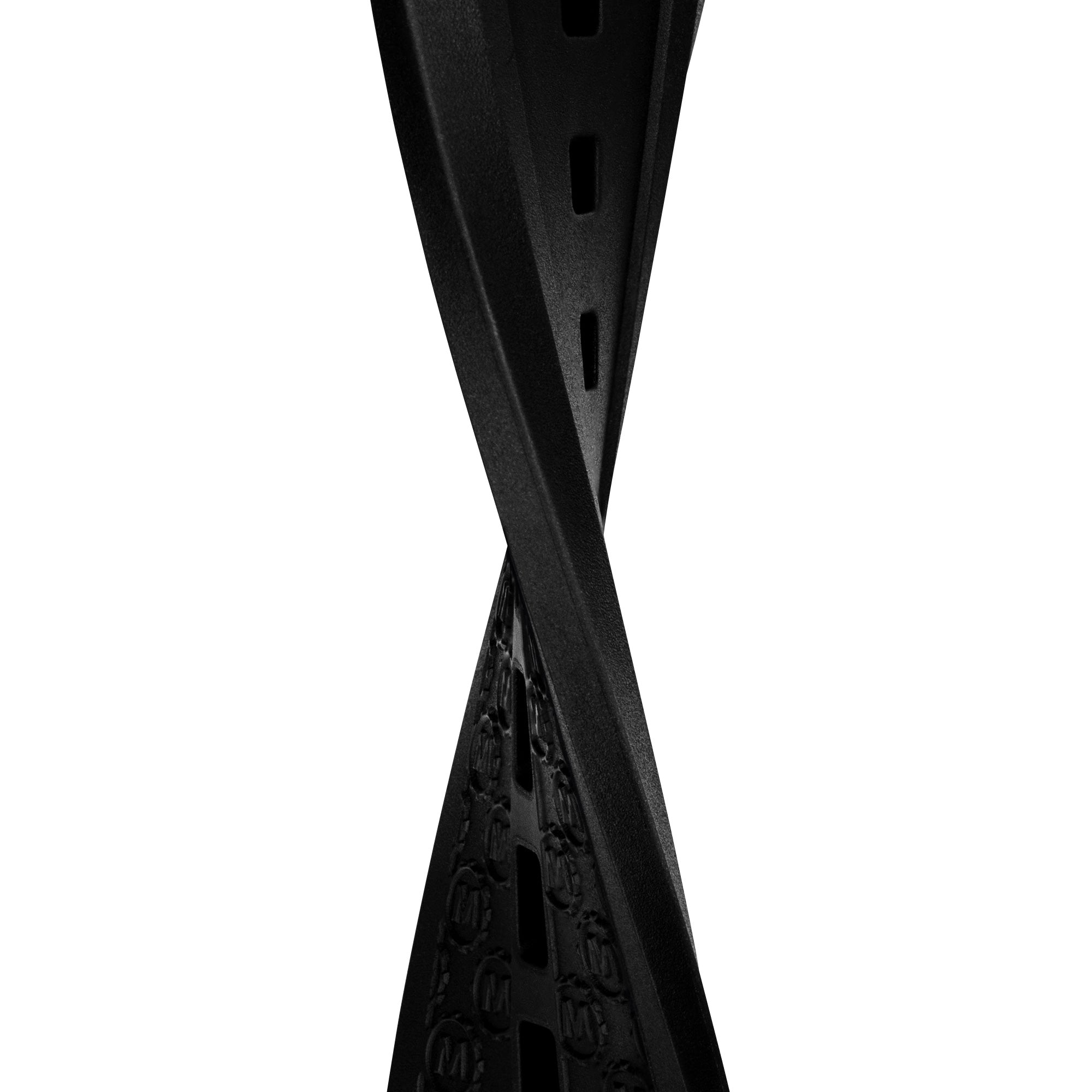 3-Piece Rubber Strap Kit, Anthracite, 20mm
Price includes taxes and fees.
---
Description

Additional Info
COLLOQUIAL NAME:
3-Piece Rubber Strap Kit
MANUFACTURED:
La Chaux-de-Fonds, Switzerland
STRAP MATERIAL:
FKM-70-SH-A Rubber
HARDWARE MATERIAL:
316L stainless steel
Marathon's Anthracite 3-Piece Rubber Strap Kit is known for its durability and style and is manufactured in La Chaux-de-Fonds, Switzerland, a city renowned for its watchmaking craftsmanship. The strap is made of FKM-70-SH-A rubber, which effectively resists oils, chemicals, and extreme temperatures.

The hardware of this kit is made of 316L stainless steel, which offers superior corrosion resistance and durability. The beveled buckle features a black anti-reflective Ion-Plating (IP) armour, designed to match our Anthracite Series. The thick tongue of the buckle is engineered to provide increased breaking strength, while the built-in keeper guards prevent the keeper from slipping, ensuring a secure fit. The underside of each strap features a signature Marathon Cog etched lining, which delivers a comfortable grip even in extreme conditions.

The 3-Piece Rubber Strap Kit includes three straps: two buckle sections with strap positions at 12 o'clock, and one tail section with a strap position at 6 o'clock. Additionally, the kit includes one buckle, and eight spring bars (four shoulderless and four shouldered) to ensure a secure fit for a variety of watch cases.
---
3-Piece Rubber Strap Kit, Anthracite, 20mm